Key Concerns:

+ Withstand against hard pulls
+ Greater protection against hard pulls.
+ Safe and convenient night walking
+ Lightweight perfect length
+ Durable against everyday wear and tear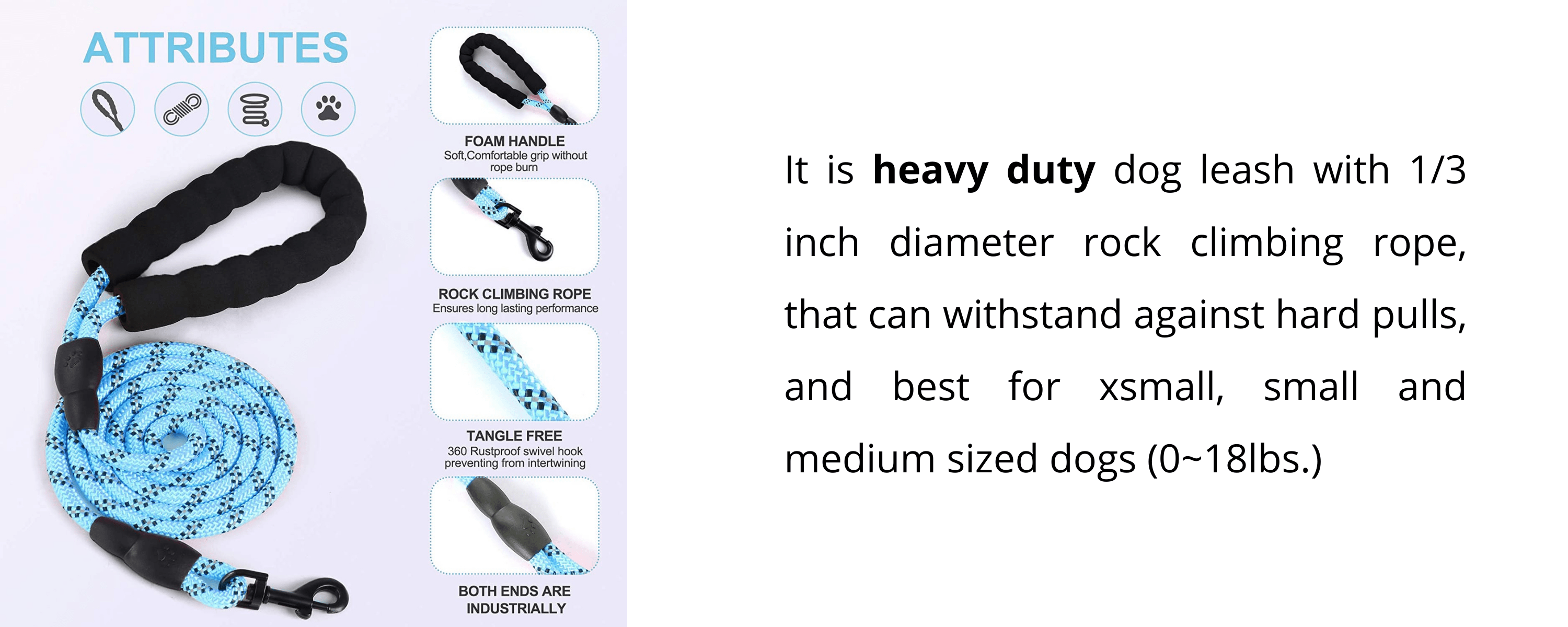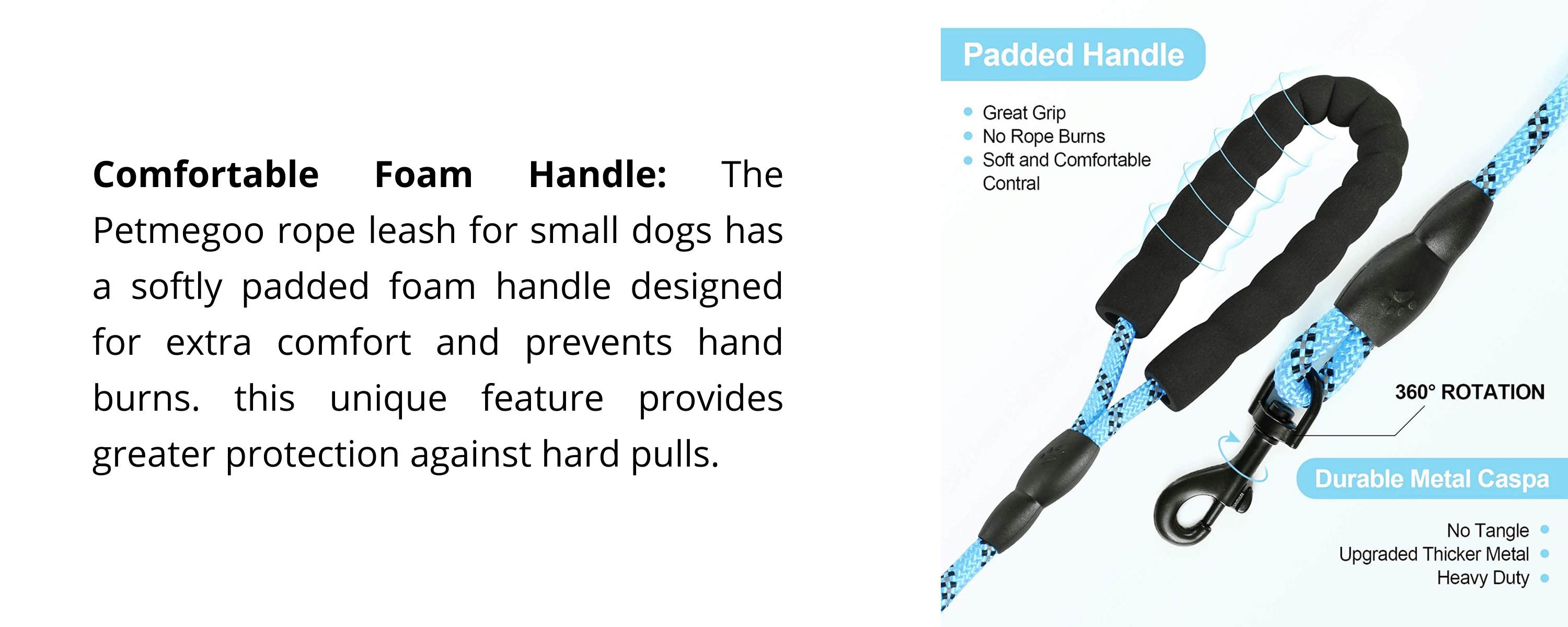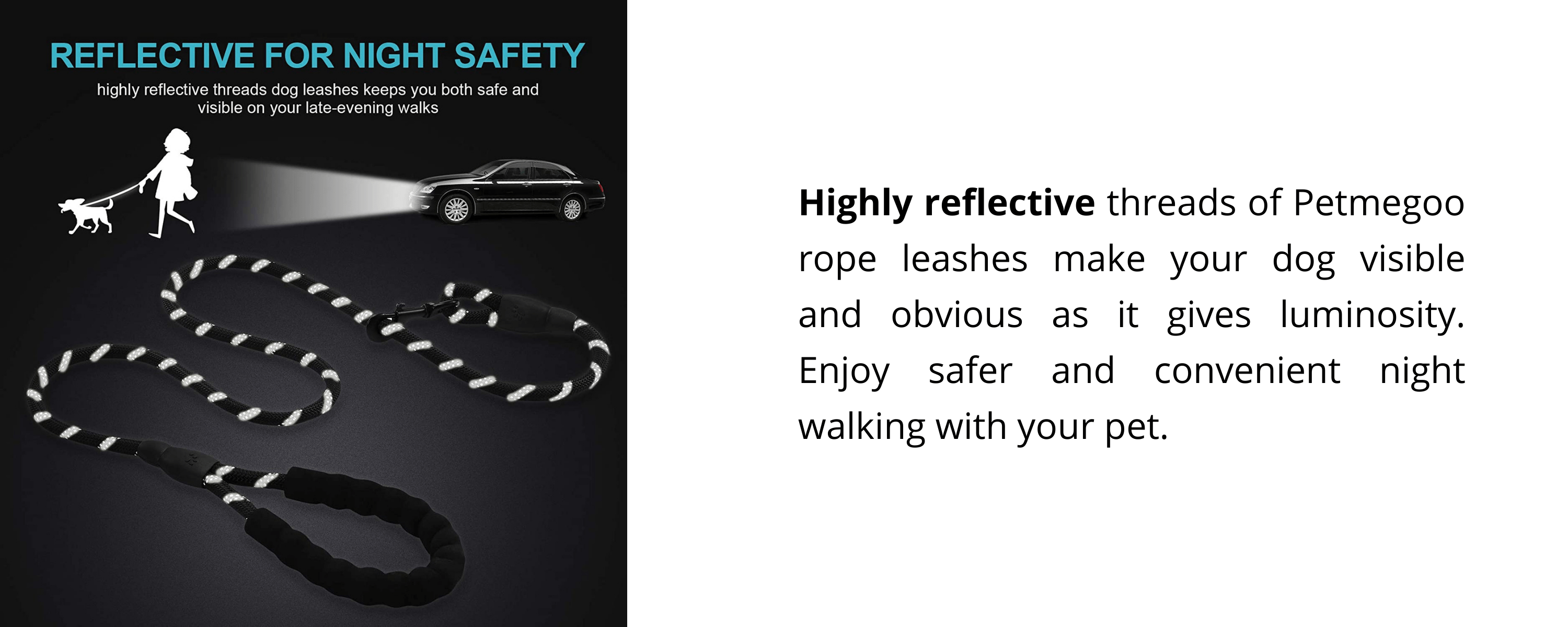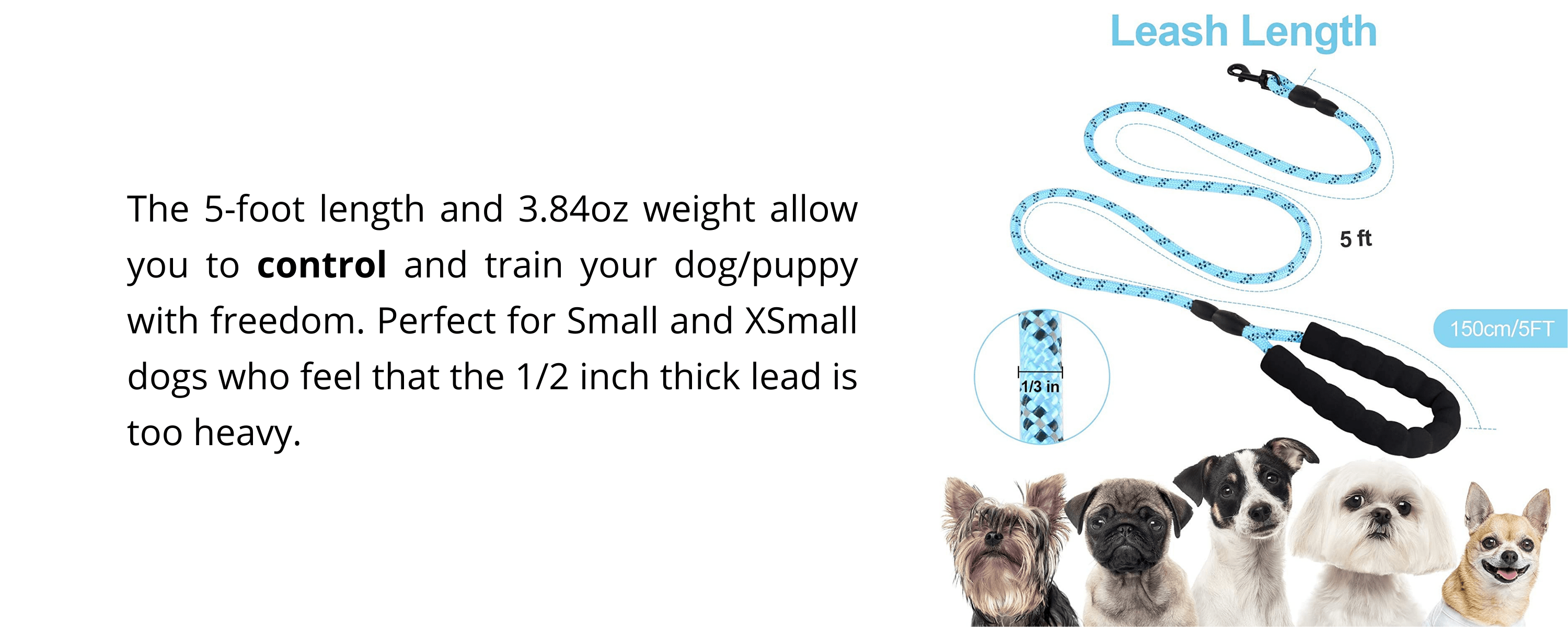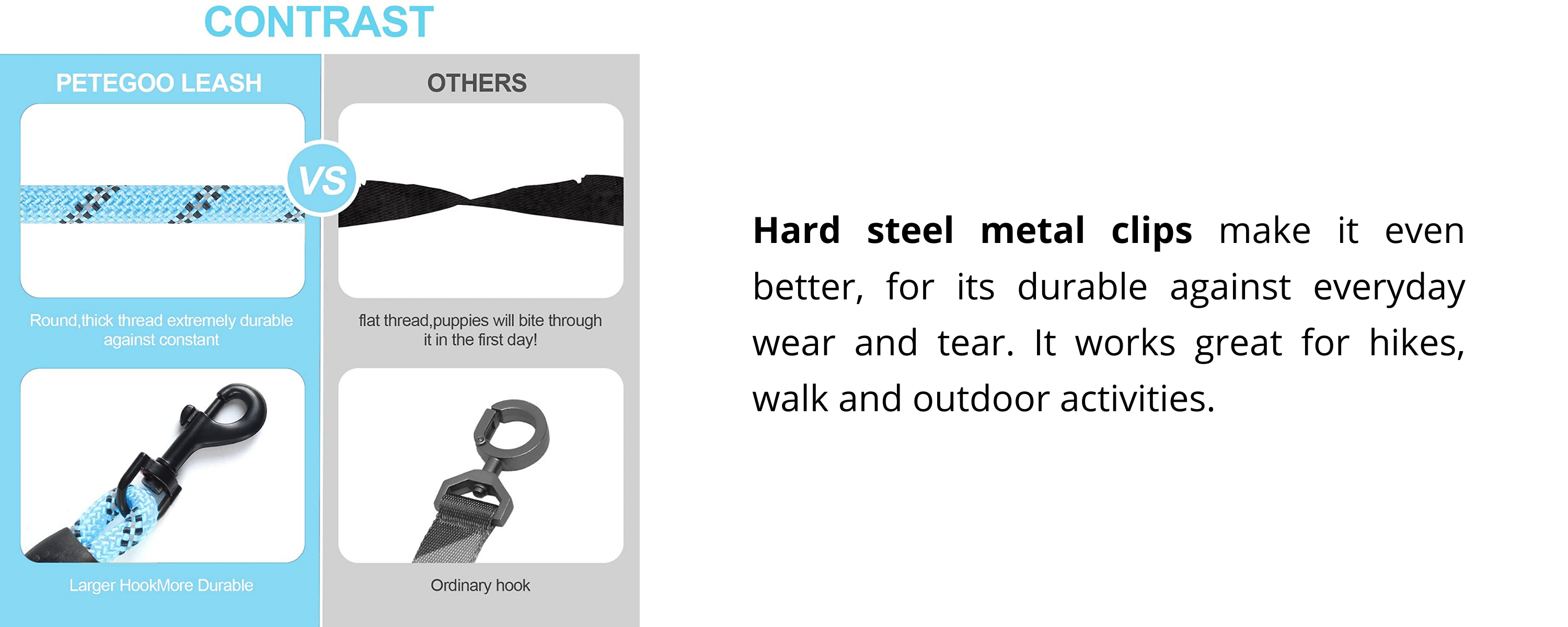 FAQ
How does this leash hold up to a dog chewing on it?
This leash is durable with normal everyday use that does not include dogs chewing on it. To prolong the longevity of the leash please do not allow your dogs to chew on the leash. If your dog loves to chew on the leash thinking it is a rope toy, please train the dog to NOT CHEW on the leash. Suggestions:
Using a alternative chew toy for distractions
praise you dogs for good behaviour (don't encourage bad behaviour)
Use a word (verbal marker) like "no" when you give the leash to associate it with no chewing.
What's the material type of the product?
The dog leash is made from durable nylon rope with tough strands of rope as the inner core. The rubber on both ends of the leash is made from soft plastic that is bendable. The hook is made from steel to increase strength. It also has a padded foam handle at the end for your comfort.
For which dog breed this leash is recommended?
The 1/3in dog leash is recommended for xsmall to small dogs, not larger dogs. We understand that smaller dogs may feel that the 1/2in is too heavy for them. We designed the 1/3in dog leash to specifically assist smaller dogs due to its lightness.
Will your leashes give my hands rope burn?
Heavy duty dogs often pulls you, but don't worry the soft padded foam handle will prevent hands burn and will give you extra comfort.