Key Concerns:
+ Safe and comfortable Walk
+ Soft and Comfortable Feel
+ Safe and convenient night walking
+ Easy to Use
+ Easy to Wash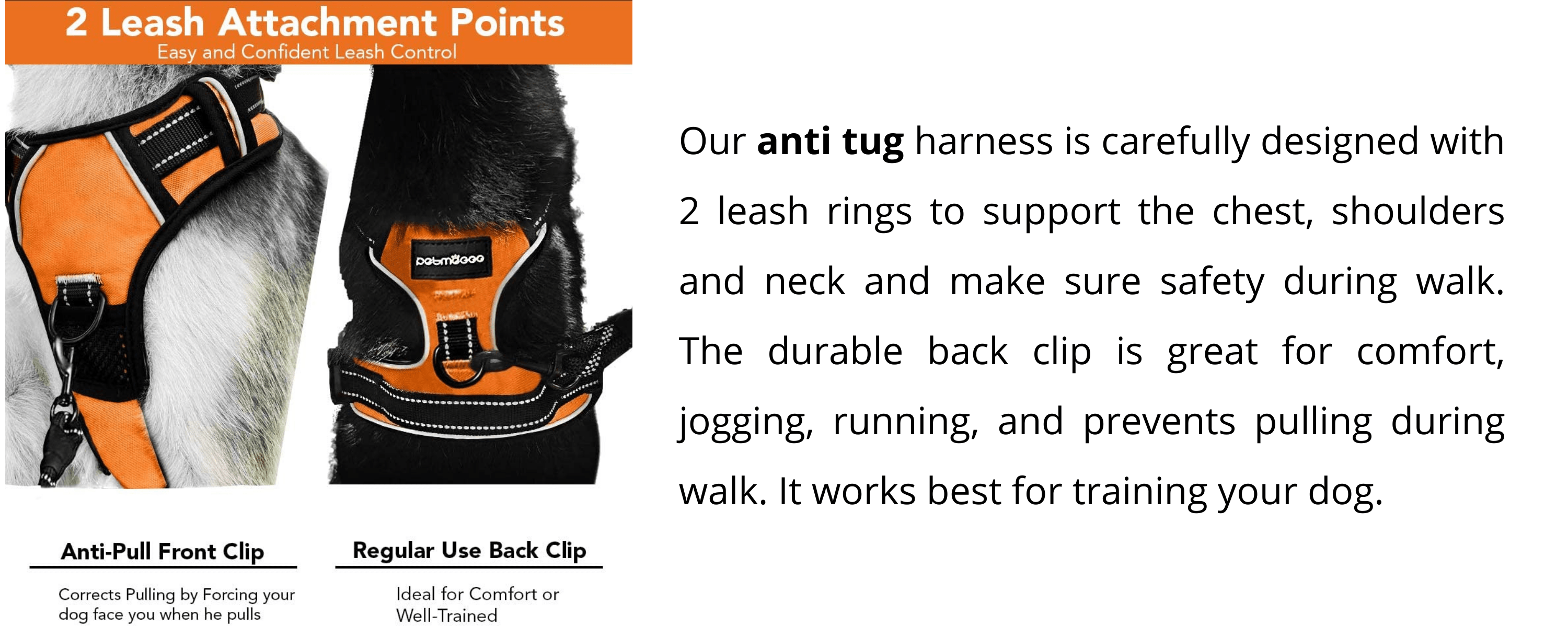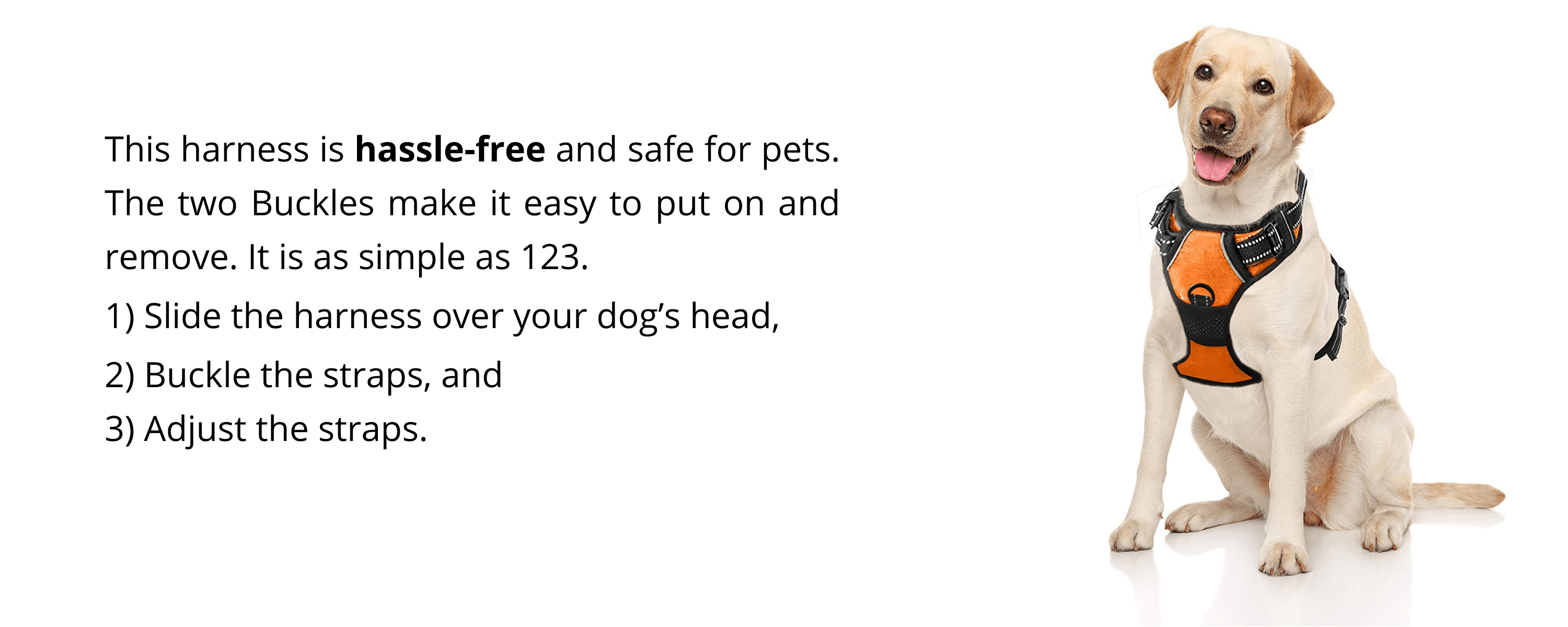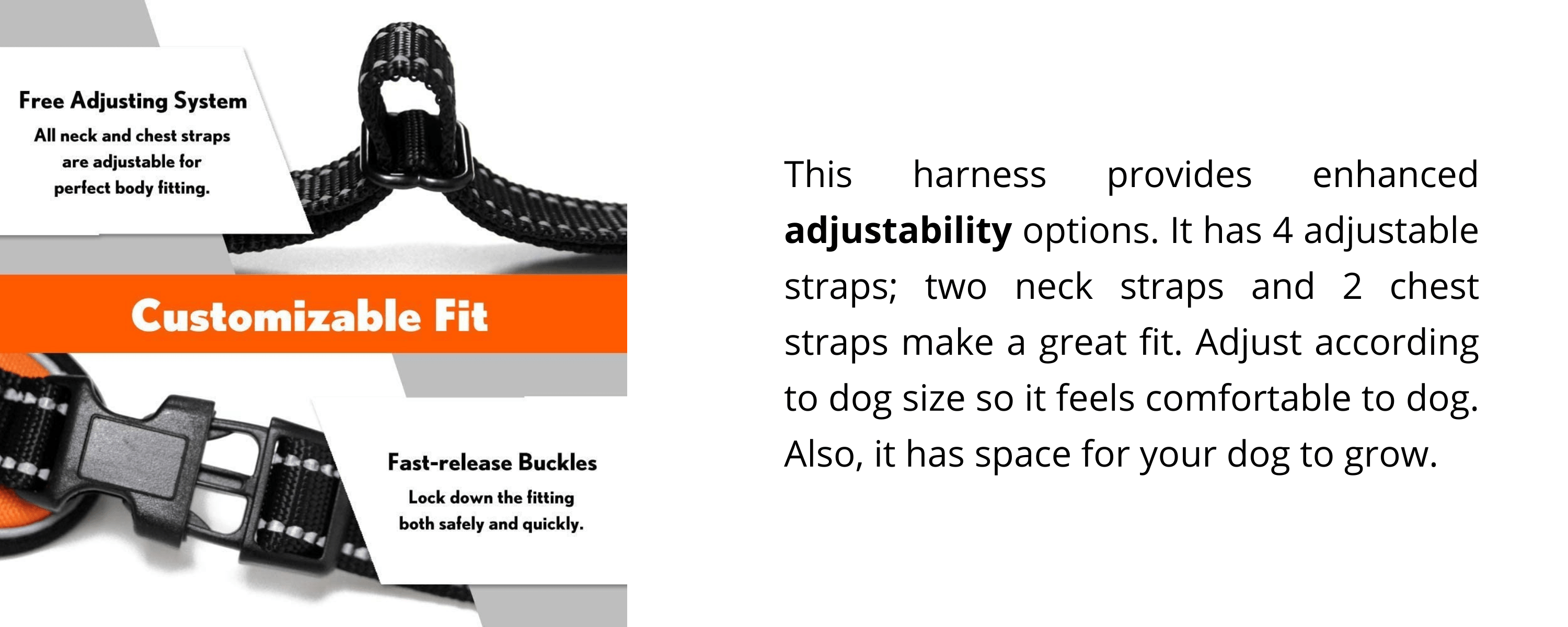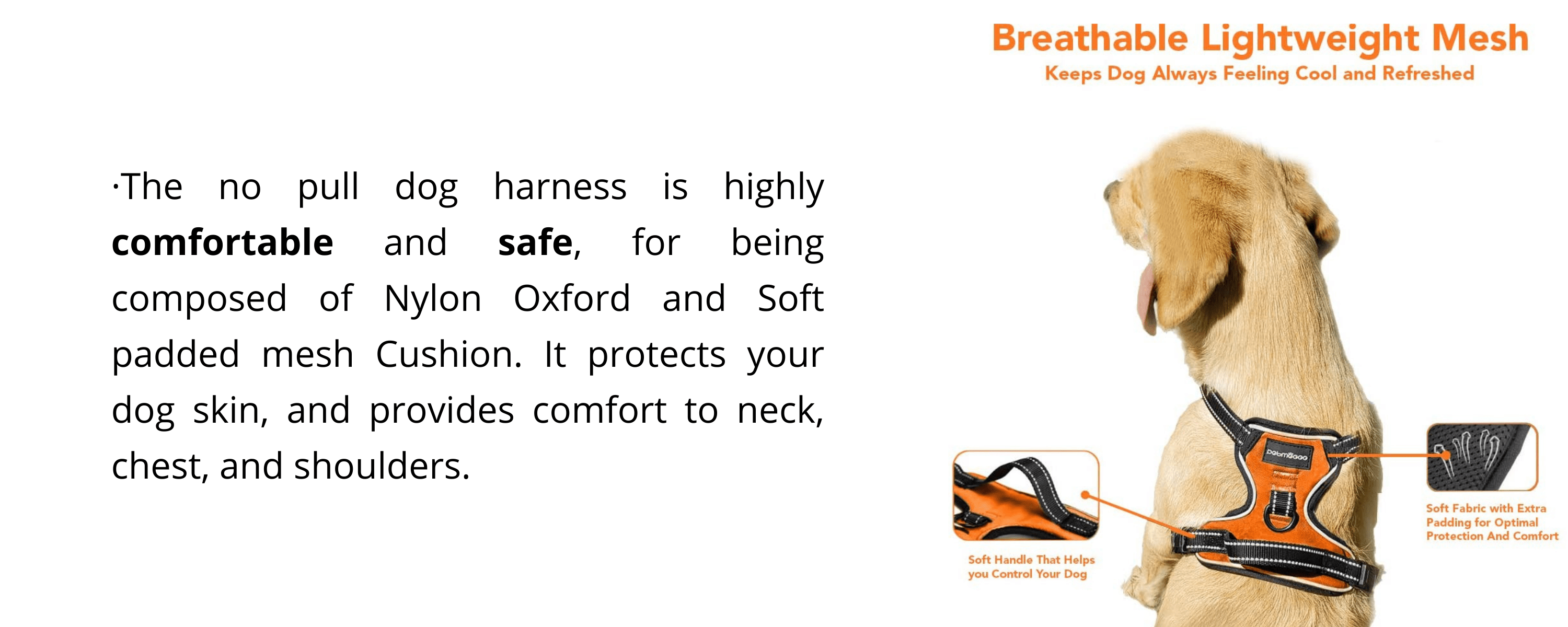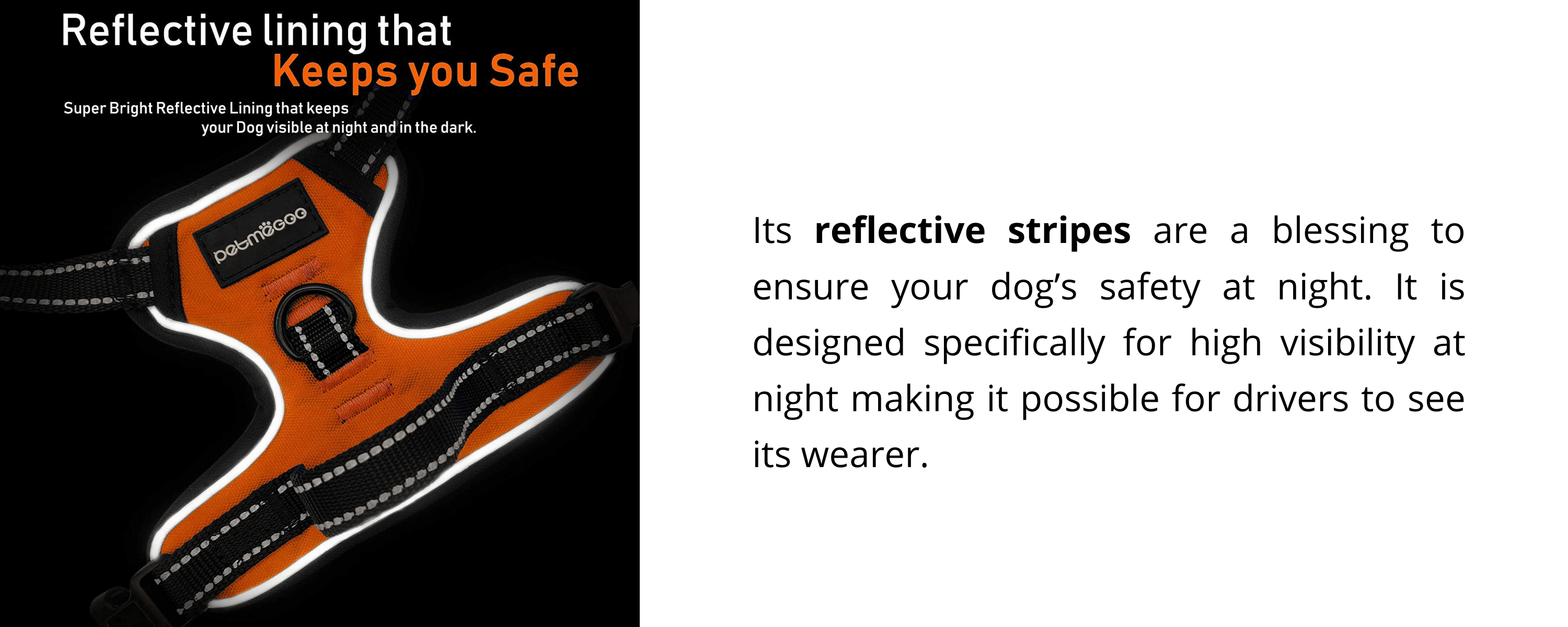 FAQ
How do I measure for accurate sizing?
Explained on the size chart, you measure around their chest, just behind the front legs as well as the neck area.
Does it rub on skin and make hair come off?
The only hair that will come off is the hair that your dog sheds.
It's very comfortable, my dog loves it. Nice plush material against the dog's skin.
Will this work for a cat?
The No Pull dog harness was not designed specifically for cats. We designed the harness for dogs who pull and feel that traditional collars are choking them then they pull. If you choose do use this harness on a cat for whatever reason, please do so at your own risk and the risk of your pets. We prioritize safety and therefore don't recommend its use on cats.
Does this come with a leash?
This specific product page only includes the dog harness, if you desire to buy a leash you would need to separately add a leash of your choosing to the cart.
Do you have matching collars and leashes?
Yes! After looking at our inventory and comparing the colors we can say that orange and black 1/2 and 1/3in dog leashes match the color of our dog harnesses.